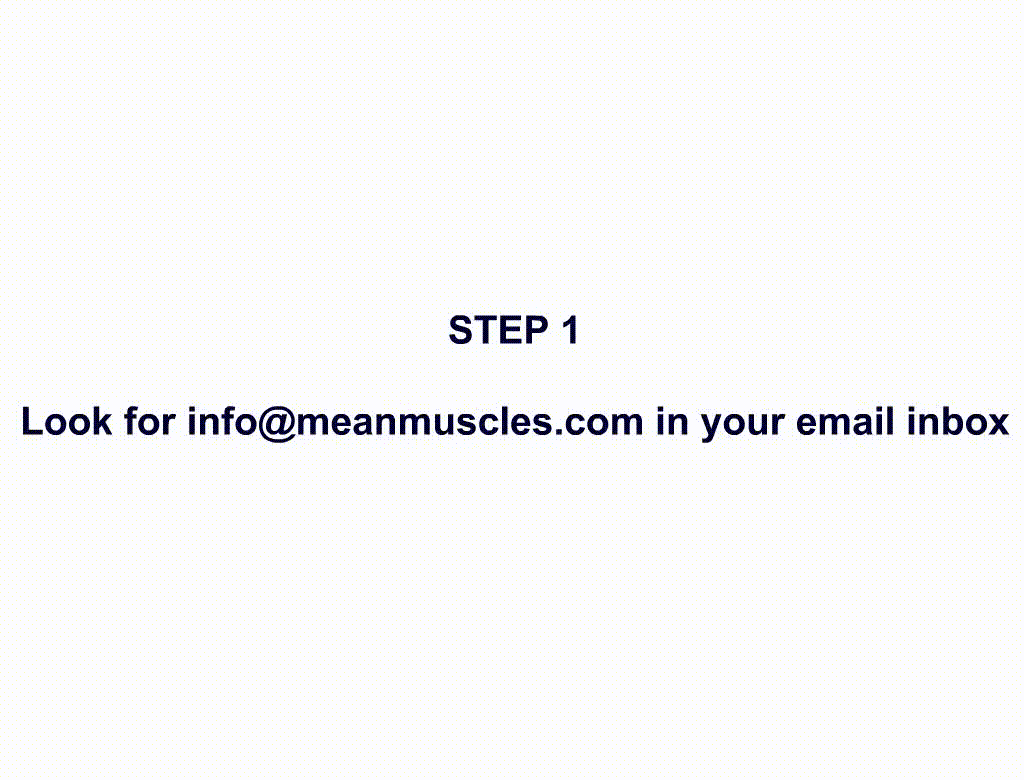 Please check your inbox. Within 5 minutes, you should receive an email from us, (info@meanmuscles.com). If not, it may have been diverted to your junk folder.

Upon confirmation, you'll be directed to a link to download The Fitness Bible eBook that will change your life!

Make sure that you "whitelist" our email address by adding it as your contact so that any future news we share with you finds its way right to your inbox. Trust us when we say you'll want to hear what we've got to say as you will only receive content that is beneficial to you!