Trimtone Review - Is this the best fat burner for women?
Trimtone fat burner is a weight loss supplement exclusively designed for women. Its blend of well-known all-natural ingredients guarantees to help females lose weight by improving metabolic processes, triggering thermogenesis and reducing appetite.
However, this is not the first and surely not the last product on the market that claims to have the listed effects. Nowadays, there's a new supplement released each day, and if you're not an expert, it's hard to tell which one is worth buying.
On this page, we'll reveal the truth behind Timtone by carefully analyzing the ingredients, benefits and effects of this product. So, by the time you finish reading the entire article, you should know if Timtone is any good for you and your fat loss journey.
Now let's take a closer look.

Trimtone is a weight loss supplement designed and produced by Swiss Research Labs Limited. They are a well-known manufacturer in the weight loss supplements field, known for making completely natural products. Despite the company's name, Trimstone is made in the USA and United Kingdom.
The main goal with Trimtone was to make a product that's specifically tailored for female bodies that share the same
goal:
Burn fat

Tone the muscles

Get rid of the cellulite

Improve workout performances

Boost confidence by improving body image
Unlike the other similar products, this one isn't filled with unknown ingredients and chemical formulas understandable to pharmacists only. Instead, you'll get a combination of plants and extracts such as caffeine, green coffee and green tea.
But before we jump into the ingredient analysis, let's see which benefits you might expect by taking Trimtone.
Trimtone seems to offer significant benefits for your body and losing fat. However, if you're willing to see the actual results, you'll need to stick to the training regime and a healthy diet plan. Once you fulfill those two, then you can find the benefits of Trimtone really working for you.
So, let's see what you can expect from this product.
Increased thermogenesis
Thermogenesis is a natural process that happens when your body is increasing the temperature within the organism. When this process occurs, your body naturally burns calories in the attempt of cooling down the temperature. So, this can be considered like the body's natural exercise that happens by default.
Extra energy for workouts
By taking Trimtone, you'll feel more energized, both during the workouts and in the rest of the day. You'll also feel more motivated to have an active lifestyle. And when it comes to workouts, you'll have enough energy to perform more exhausting exercises and push that extra rep. As the energy levels are constantly increased, you'll go through the recovery process faster and easier, thus the following workouts will improve gradually.
Hunger control
A part of the Trimtone formula directly shoots at hunger and appetite. Now, instead of boosting appetite, this one does the opposite. You'll feel fuller after the meals, and as the best part, the food cravings will be set to a minimum. Trimtone will help by reducing hunger signals, and in the end, you won't feel the urge to have those midnight snacks or cheat meals during the day.
The above-mentioned benefits seem great, but how's all that working in great synchronization?
Right here we'll go through Trimtone's ingredient
 list by analyzing the effects of each one individually. As the result, you'll find out where those effects are coming from, and see if you can truly expect the desired fat loss results.
Breakdown of the ingredients:
Caffeine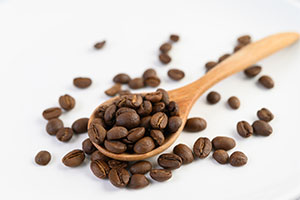 Caffeine is more than just an energy activator. This is a powerful brain nervous system stimulant that helps you to focus during various mind and body activities including workouts.
Also, caffeine is one of the greatest thermogenesis triggers, so in other words, you'll burn more calories. And if you're not yet familiar with this one, caffeine is the most popular ingredient in fat loss supplements, so there's no double meaning when it comes to the effects of this one.
Green Coffee Bean Extract
Green coffee beans are more or less the regular coffee beans you're familiar with, but before the roasting process. There have been numerous studies showing the effects of this antioxidant.
Researches showed a significantly more effective weight loss in people who have been taking the green coffee extract, compared to those taking a placebo.
Besides reducing the amount of fat, green coffee bean extract is known to lower glucose and insulin levels as well.
Green Tea Leaf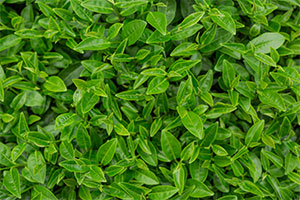 Green tea is generally recommended for people whose goal is losing weight. However, we're often not able to absorb the recommended amounts by drinking tea only.
Green tea leaf in Trimtone fixes this problem, as the dosing is carefully combined for maximum absorption for beneficial effects to your body.
One of the main compounds of green tea is catechin. It helps with losing fat by decreasing the natural absorption of carbs within your body. Also, several studies reported that people who were taking green tea leaves lost more weight and more body fat compared to those who were taking a placebo.
Grains of Paradise Seed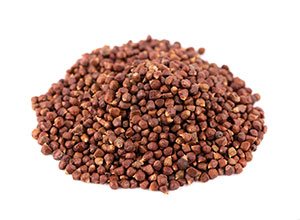 This ingredient is not as well-known as the other ones, yet the effects on your body are phenomenal. This potent thermogenic herb from the ginger family is scientifically proven to boost metabolism by increasing energy levels, burning calories and reducing body fat.
Also, the majority of those processes are linked to activating brown adipose tissue (BAT), or in other words, activating the fat cells that should be used as fuel and destroyed.
Glucomannan Root Fiber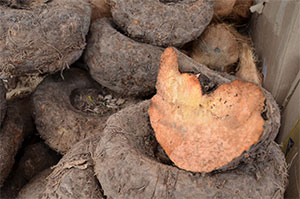 This powerful dietary fiber extracted from the roots of the elephant yam is fairly simple to understand. Once the Glucomannan mixes with the water in your stomach, it expands like chia seeds in water.
So, you'll feel full longer and most likely won't feel any food cravings in between the meals. Logically, Glucomannan is the main Trimtone ingredient that's responsible for appetite suppression.
While there are no official side effects of Trimtone, there are a few things to keep in mind.
A daily serving of Trimtone contains 320mg of caffeine in total. So if you're sensitive to caffeine, you should check if this product is right for you. Also, drinking excessive amounts of coffee in combination with Trimtone might not be a good idea, as taking over 400mg is not recommended.
Take 1 capsule each morning before breakfast.
For the best results, make sure to stick to a healthy diet regime and an active lifestyle. Unfortunately, there are no supplements on the market that have the power to neutralize unhealthy diet habits or lack of exercise..
Trimtone Pricing and Promotions
As of this writing,
1 month supply – $49.99

2 months + 1 month free – $99.90

3 months + 2 months free – $149.85
Also, there's fast and free worldwide shipping for the second and third options. Plus, if you're not satisfied with the product, there's an industry-leading 100-day money-back guarantee.
Trimtone is a powerful caffeine-based fat-burning supplement made solely for women. We liked the formula and the ingredient list as it's easy to understand so you can set the right expectations regarding the results.
As caffeine, green coffee and green tea are well-known in the fat-loss field, this supplement is perfect for those not willing to risk and experiment too much with chemistry and science.
Also, it's fairly convenient as the dosage is only one capsule, compared to the industry standard of three or four – which we see in fat loss supplements too frequently.
And as the best part, there are no side effects, as long as you're not sensitive to caffeine.